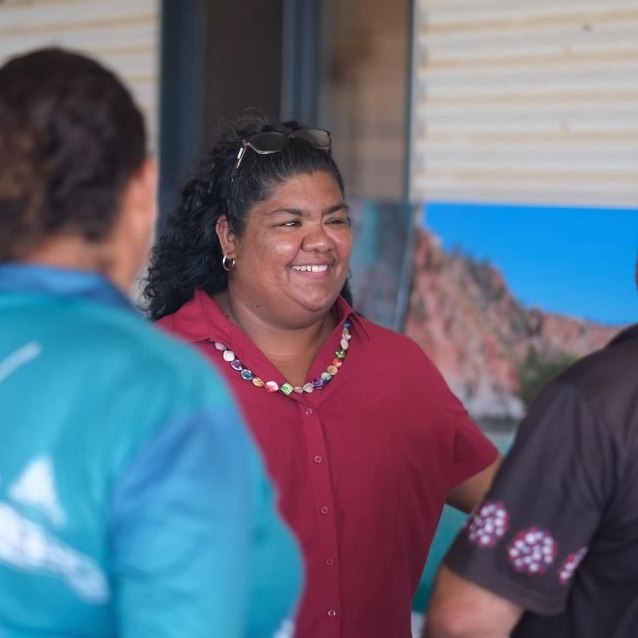 Divina D'Anna is a Yawuru, Nimanburr and Bardi woman, born and raised in Broome, and has lived in the Kimberley her whole life.
Her work has taken her across the region, and her family ties both in the East Kimberley and on the Peninsula hold her in good stead across the Kimberley. Nonetheless she's a Broome Girl at heart.
She's a mother of four and grandmother to five. She has a vested interested in making sure the Kimberley is a place where future generations thrive.